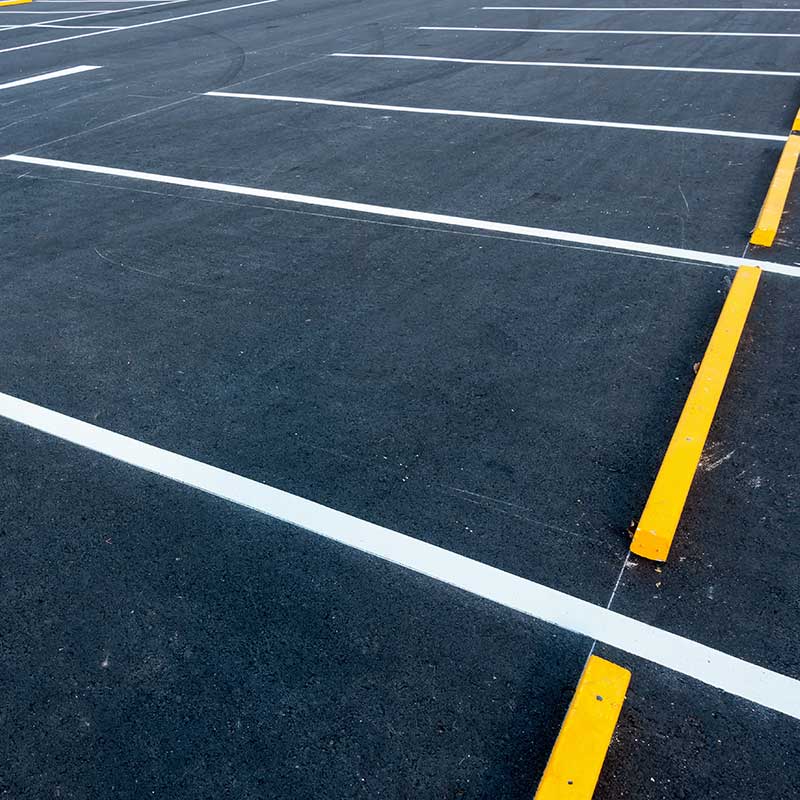 The parking lot is an essential element in your shopping center. Malls have evolved and turned into a whole visitor experience. People do not only go to malls to shop, but they also go to simply spend time with their families. Which is why many visit malls from another city or town – and expect a nice, well-maintained parking lot.
Shoppers need to be able to drive to your mall, park close by, and load their cars with their purchases. Parking lots are essential, but it's important to keep them properly maintained too. Keep your parking lot looking as good as new with our parking lot services in New Jersey. 
Parking Lot Services LLC provides the widest range of services, at affordable prices.
Why Invest In Parking Lot Maintenance Services?
A parking lot is the very first thing your customers see when they get to your mall. A poorly maintained parking lot can be almost as bad as not having one at all. Any damage or problem with it can give a bad first impression and immediately change their mind about shopping before they even get out of their car. 
In other situations, when the proper line striping hasn't been used to designate spots, your parking lot can get messy, full, or even unusable. This can lead to accidents, vehicle damage, and even injuries. You have to remember that you are responsible for safety on your property and these kinds of incidents can put your business on the hook.
Sinkholes, potholes, and uneven pavement and sidewalk are major causes of damage on parking lots — and they are very expensive to repair. With regular maintenance through parking lot services in New Jersey, you can avoid these costly mistakes in your mall.
Count On Parking Lot Services for Your Parking Lot Maintenance
At Parking Lot Services, we provide the widest range of services, from safety treatments to comprehensive repairs to ensure your mall's parking lot is neat and keeps your customers coming back. Contact us if you need: 
Pothole Patching

Line Striping

Sidewalk Repair

Crack & Curb Repair
At Parking Lot Services, we have the team, equipment, and relationship with suppliers to take on any project. Whether your parking lot is big or small, we are able to complete the job on schedule and at affordable prices.
Don't look any further, contact Parking Lot Services in New Jersey!